was originally called Macromedia Dreamweaver, created by Macromedia, and now is developed by the Adobe Systems.
It in an application that is used to create websites and web applications, and can be used by both Apple users and PC users. It provides visual and code-level capabilities for creating websites and designs for desktops, smartphones, tablets and other devices.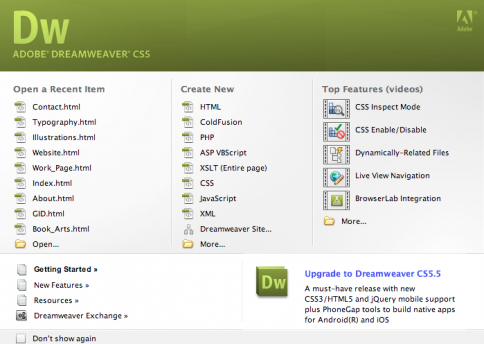 To start working on a new website you first need to choose HTML under Create New on the welcome page of Adobe Dreamweaver.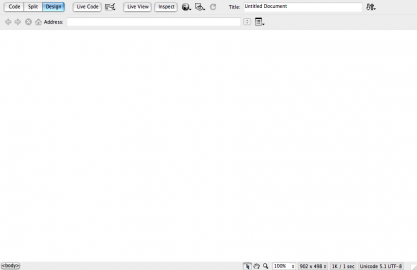 Design view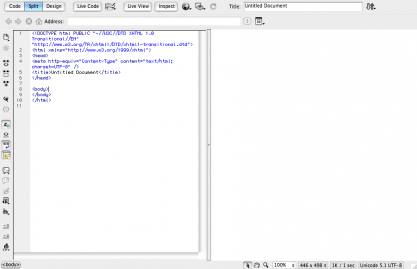 Split view, so that you can see how the
code is working and how it look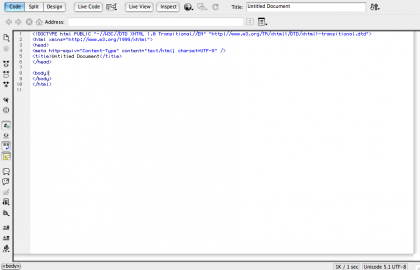 Code view
Adobe Dreamweaver provides three different ways of viewing the html document.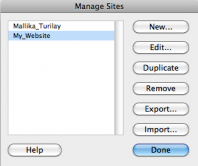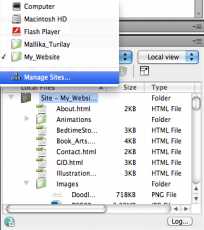 It is important to organize your work so first you have to create a new site by going to Manage Sites. Once you do that you can create a new folder for your website.
Authorship & Interaction
ADOBE DREAMWEAVER