Authorship & Interaction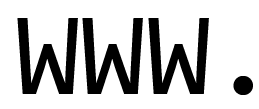 WWW stands for World Wide Web and was founded by Tim Berners-Lee.
Tim Berners-Lee is a British physicist, computer scientist and MIT professor. He has mainly been creditted for inventing the World Wide Web, and is even the director of the World Wide Web Consortium and the founder of the World Wide Web Foundation. He has also been knighted by Queen Elizabeth II in 2004
The first ever webpage created has been embedded below.